Please note that since the publication of this post, we've repositioned our product offerings into Anaconda plans. Individual Edition is now reflected by our Free plan, Commercial Edition is now reflected by our Pro plan, Team Edition is now reflected by our Business plan, and Enterprise Edition is now reflected by our Enterprise plan. Click here to learn more about our plans for individuals, and click here to learn more about our plans for organizations. 
Update: Anaconda 2022.05 is now available
Get Anaconda Individual Edition Now
You can find the full release notes for Anaconda Individual Edition 2021.11 here.
Update to Anaconda 2021.11 now with conda install anaconda=2021.11, or download and install Anaconda 2021.11
Package Updates
You'll find over 170 packages updated and 58 new packages added since the last release of the 2021.05 installer in May 2021. The installer and base environment now use Python 3.9. Package updates include:
Numpy 1.20.3

Matplotlib 3.4.3

Scipy 1.7.2

Scikit-learn 0.24.2

Scikit-image 0.18.3

And many more…
New packages available in Anaconda Individual Edition 2021.11 include:
Dal 2021.3.0

Daal4py 2021.3.0

And more…
Python 3.6 End of Support
We will no longer be building Python 3.6 packages in our default repository now that we fully support Python 3.9, and are beginning to build out Python 3.10. For the latest announcements of significant changes to Anaconda's package repositories, including dropping Python 3.6 builds, have a look here.
Anaconda Navigator Update
Anaconda Individual Edition 2021.11 includes a new release of Anaconda Navigator – version 2.1.1. There have been a number of Navigator updates since the last Individual Edition release so there are a whole lot of important updates to talk about. In the latest release, there are quite a few changes to handling environments, including creating, importing, and backing-up, as well as a critical bug fix in the 'Create new environment' window, which now shows all Python and R versions available in configured repository channels.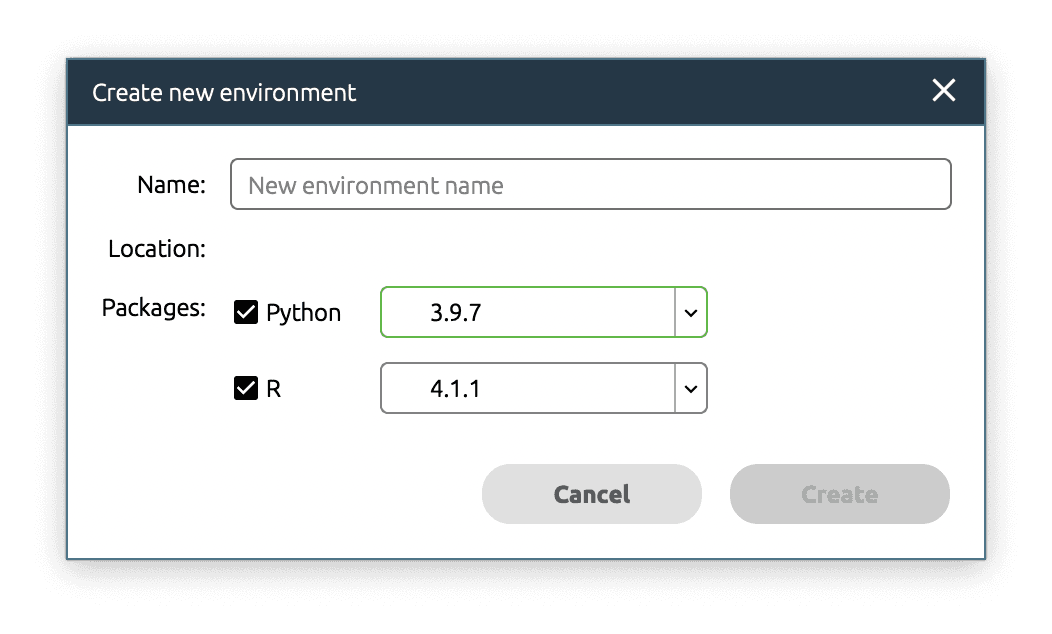 As of Anaconda Navigator version 2.1.0, we've added a lot more functionality related to your Anaconda Nucleus account. First, you can now sign in with a simple click of a button. The 'Sign In' button has been replaced with a new Connect dropdown menu with the option to log into a repository and your Anaconda Nucleus account with a click of a button.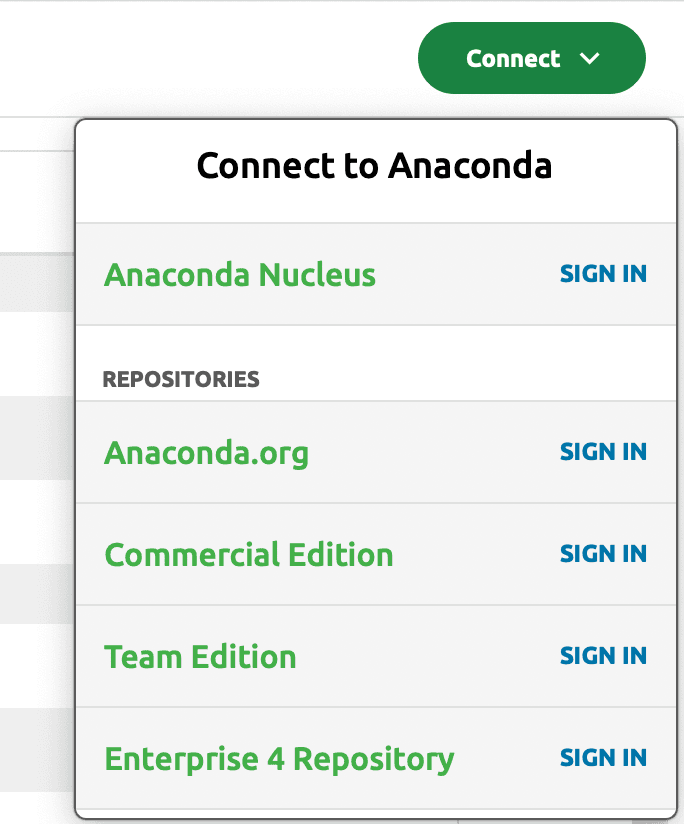 Another big new environments feature that applies is the ability to back-up and import environments to local files or to Anaconda Nucleus. For more details on using the new environment back-up and import capability, please refer to this blog post.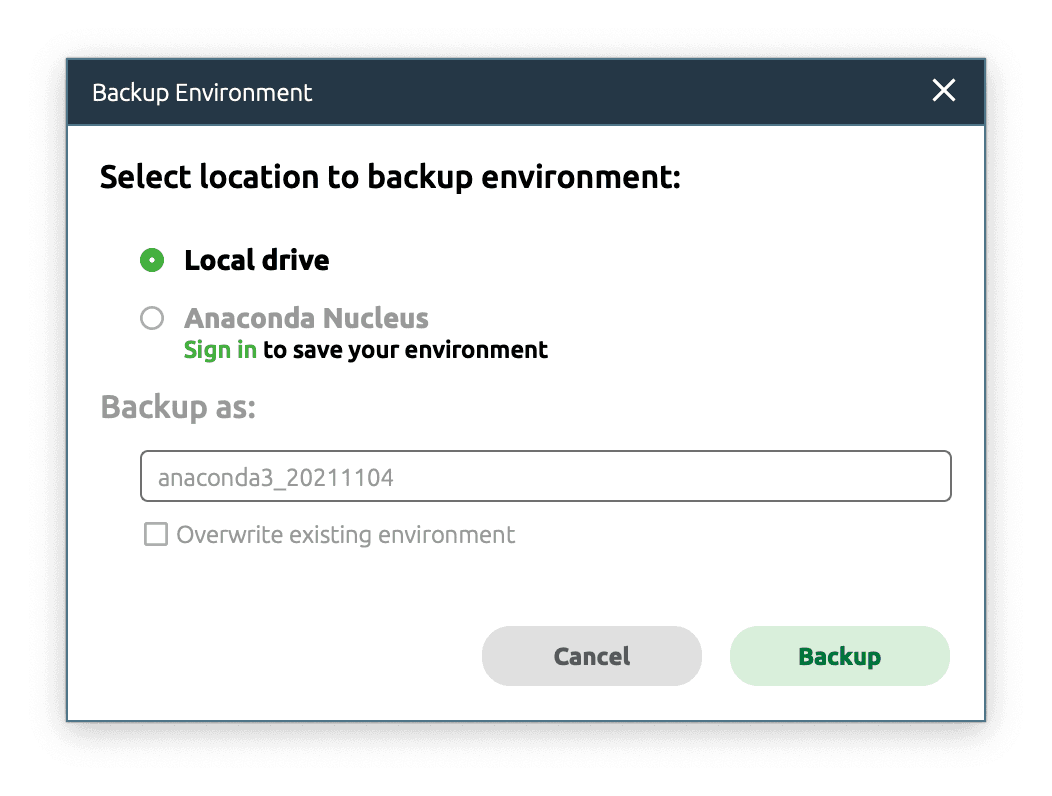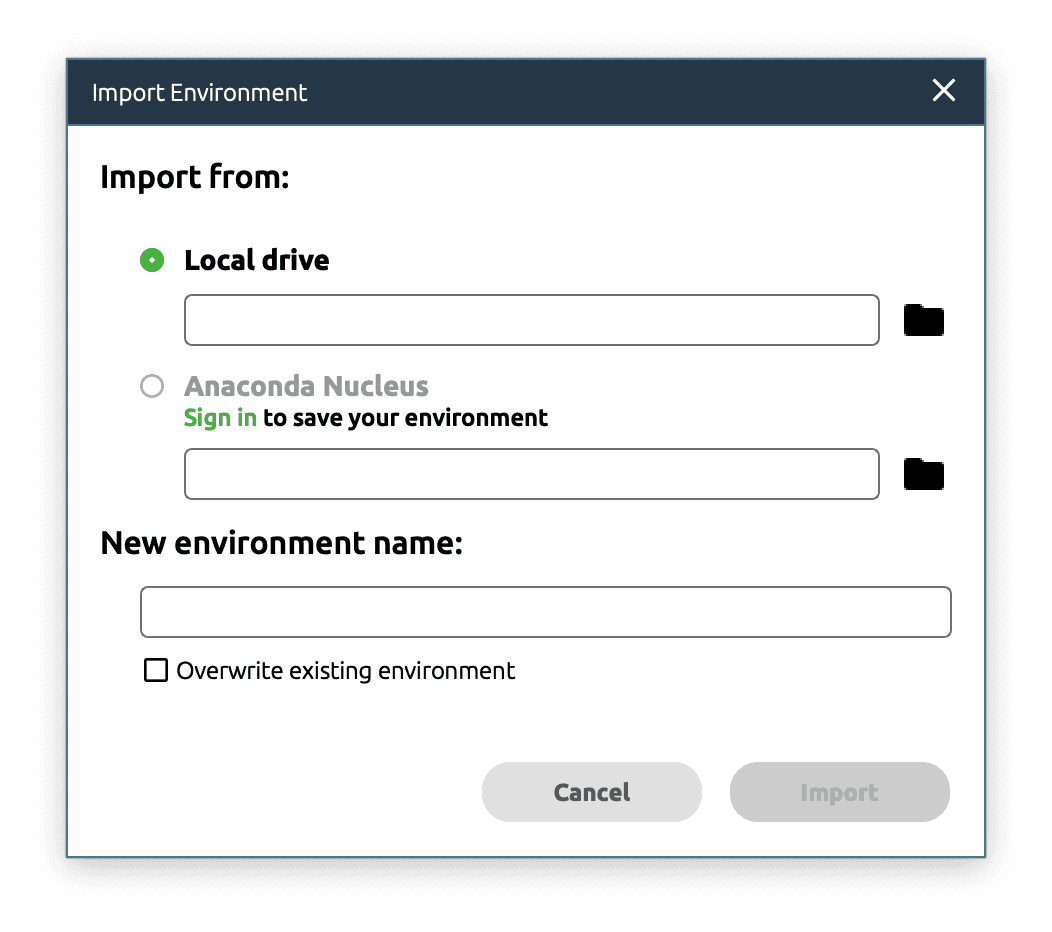 Finally, with Anaconda Navigator 2.1.1, our latest version, we've fixed a number of bugs and have improved the experience in a few key areas:
Anaconda Team Edition – A number of issues raised by our users have been resolved and the overall functionality with Team Edition has been improved

Third-party Applications – Launching and staying in sync with the status of apps like VS Code, Jupyter, PyCharm, and others is now greatly improved

App performance – We're working on making Navigator faster, so launch speed has been improved in this release
To see the full list of updates please see the Anaconda Navigator release notes.
Update on macOS Apple M1 Support
Beyond this Anaconda Individual Edition release, we'd like to mention that there is an initial macOS Apple M1 Miniconda installer for Python 3.8 available in the Miniconda Repository. The Miniconda installer and other available packages are built and tested on Apple M1 machines. More information on Miniconda with the latest installer links can be found in the Miniconda – Conda documentation. Although there is not an Anaconda Individual Edition 2021.11 installer for macOS Apple M1, there is a comprehensive list of packages available to be installed for macOS Apple M1 with Conda available here. We will share more information about this when it is available.