Who is Anaconda?
We're not just a company, we're a movement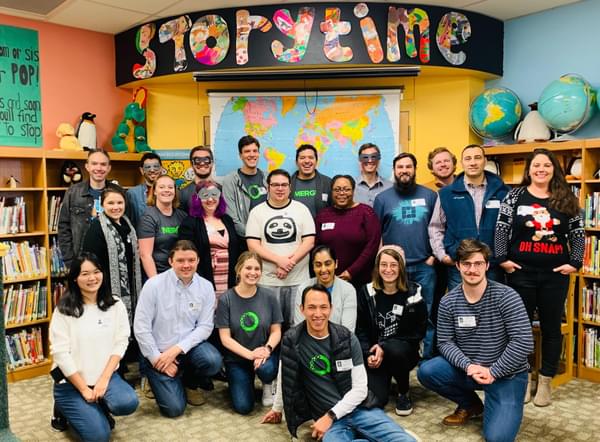 Our why ❤️
We empower people with data literacy, so they can ask better questions and make better sense of the world. This passion powers our work, our company culture, and our community service.
Open-source DNA
We are, and always will be, committed to fostering open-source innovation. We champion its vibrant community, and continue to steward popular open-source projects that make tomorrow's innovations possible. Our team actively contributes to projects like Dask, Numba, Bokeh, Panel, and HoloViews.
🧬
Data science nerds
We originated the use of Python for data science back in 2009. This is still our passion: using the world's best, most intuitive programming language to do the hardest math out there. We like our data science models explainable, repeatable, and free from bias, and we want to help people do it that way.
⚡️
Enterprises, we get you
We make software to enable corporations and other organizations to put open-source data science to work with the right security, scale, and governance in place. Our Professional Services team helps organizations solve their unique challenges when it comes to operationalizing data science in their environment.
🙋
Anaconda at a glance 🤓
235
Countries & regions with Anaconda users
2.4
Billion package downloads in 2019
24,684
New packages added to anaconda.org in 2019
192
Pounds of jellybeans fueled our team last year
3,000+
Lego minifigs given away at our events
Back to the future
2012 - 2014
Created Anaconda & Conda
First "Anaconda Server" Sale
Founded PyData, NumFOCUS
Launch Numba, Bokeh, & Blaze
2015
Venture funding: General Catalyst, BuildGroup, In-Q-Tel
4.8 million packages per month
2017
First AnacondaCon
Anaconda Distribution v5 released
Ship early release of Anaconda Enterprise
2018
Emergence of "Machine Learning"
Deep Learning & AI replacing "Big Data"
2020 and beyond
Full enterprise data science platform
Launch Anaconda Teams Edition
User base of more than 25 million