Anaconda Partners with NumFOCUS and Bitergia to Bring Community Metrics to Open-Source Projects
2min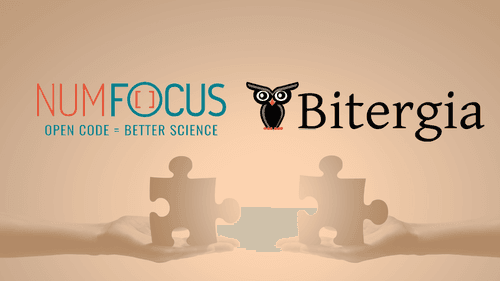 New community-driven metrics and dashboards make project health and security transparent, driving safer, more engaged project adoption.
---
We're pleased to share a new partnership between NumFOCUS and Bitergia, a comprehensive software analytics platform, that will bring community-driven metrics to open-source projects supported by NumFOCUS. As a financial backer of NumFOCUS and this partnership, Anaconda believes that community metrics can drive greater security and adoption of popular open-source projects.
This partnership brings a new global dashboard for all NumFOCUS projects and private access to Bitergia Analytics to build custom charts and dashboards. With metrics, open-source developers can better understand the health of projects, identify areas that need improvement, and report on the success of projects. Armed with deeper knowledge of the communities using these projects, maintainers can more efficiently and effectively build healthy open-source communities and drive project adoption.
As part of this partnership, Bitergia is now the "Official Metrics Partner" of NumFOCUS and is committed to supporting users through recorded training videos, free consultancy hours, and the staffing and organizing of a "Community Metrics Corner" and other sessions at NumFOCUS events. These actions are designed to drive adoption of Bitergia's community metrics dashboards among NumFOCUS project developers and maintainers.
Anaconda's mission is to empower the world through data science. Our long-term support of NumFOCUS has helped fuel the widespread adoption of open-source Python projects used by data science teams in every industry, powering much of technology today. Metrics will support the long-term growth of the Python community by bringing additional layers of performance, security, and community health to individual projects. By focusing on building trust around the open-source ecosystems that drive innovation, partnerships like this ensure that contributors, mainters, and supporters continue to see the value their involvement brings to the project.
Over the next year, Anaconda and NumFOCUS will analyze the data coming out of the open-source projects we support to optimize community building and measure project success. Follow us here or on Twitter and LinkedIn to stay updated on the results of this partnership.