AnacondaCON 2018: Anaconda Opens Registration and Call for Speakers for Second Annual User Conference
2min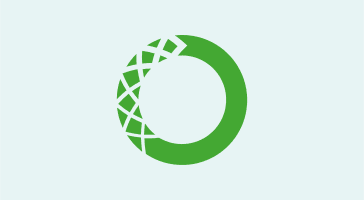 Four-day event brings together data science community to discover trends in data science, connect with thought leaders and learn all things Python
AUSTIN, TX—November 2, 2017—Anaconda, Inc., the most popular Python data science platform provider, today announced that registration is now open for AnacondaCON 2018, taking place April 8-11, 2018 in Austin, Texas. The company also invites the data science community to submit speaking proposals for consideration.
The second annual Anaconda user conference, Harness the Power of Data Science, is a four-day event that will bring together data scientists, IT professionals, analysts, developers and business leaders to share compelling and challenging projects, exceptional data skills, new analytic approaches and best practices within an audience of community-driven data science enthusiasts. Register here.
AnacondaCON offers an opportunity to hear from keynote speakers, engage in hands-on in tutorials, attend breakout sessions, learn about case studies from subject matter experts and network with the open source data science and Python community. Attendees will discover the latest trends and insights in data science, machine learning and AI, and learn how Python is shaping technology and driving industries forward.
Anaconda invites speakers of all backgrounds to contribute to the conference program by submitting a speaking proposal. This year's AnacondaCON will feature three main tracks:
Real World Data Science
Anaconda Enterprise
Open Source Technology
For the conference agenda and updates on speakers and details, see here. Organizations are welcome to review the benefits of the various sponsorship levels of AnacondaCON.
WHO: Anaconda
WHAT: Registration for AnacondaCON 2018. All ticket prices are 3-day passes and include access to all of AnacondaCON, including sessions, keynotes, the opening reception and the off-site party. Tutorials registration is also available at an additional cost.
WHEN: April 8-11, 2018
WHERE: JW Marriott Austin, 110 E. 2nd St. Austin, Texas, 78701
Anaconda has secured a special room rate for AnacondaCON attendees. If you are interested in attending and booking a room at the special conference rate available until Saturday, March 17th, 2018, click here or call the JW Marriott Austin at (844) 473-3959 and reference the room block "AnacondaCON."
REGISTER: HERE
About Anaconda, Inc.
With over 4.5 million users, Anaconda is the world's most popular Python data science platform. Anaconda, Inc. continues to lead open source projects like Anaconda, NumPy and SciPy that form the foundation of modern data science. Anaconda's flagship product, Anaconda Enterprise, allows organizations to secure, govern, scale and extend Anaconda to deliver actionable insights that drive businesses and industries forward.
###
Media Contact:
Jill Rosenthal
InkHouse for Anaconda
[email protected]