The Austin American-Statesman Names Anaconda a Winner of the Austin Top Workplaces 2019 Award
2min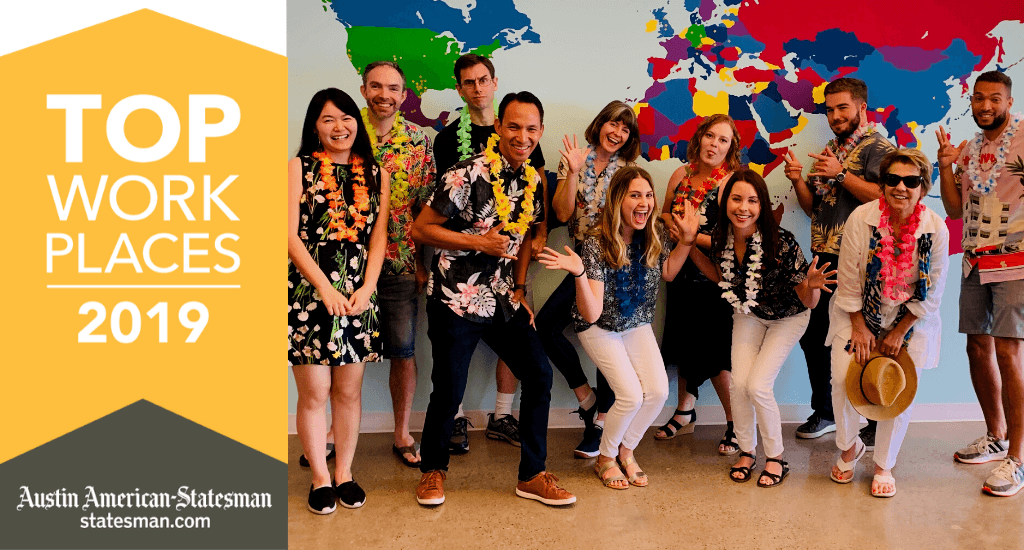 Anaconda is thrilled to have been awarded a Top Workplaces 2019 honor by The Austin American-Statesman. The list of winners is based solely on employee feedback gathered through a third-party survey administered by research partner Energage, LLC, a leading provider of technology-based employee engagement tools. The anonymous survey measures several aspects of workplace culture, including alignment, execution, and connection, just to name a few.
Overall, Anaconda embodies a spirit of ability and humility and diversity and inclusion. The company proudly employs people from a variety of backgrounds with a variety of skill sets. To ensure everyone can collaborate and bring their expertise to the forefront, leadership creates a safe and inclusive environment that encourages participation.
"Leadership is fully invested in taking care of our people first," says Jessica Reeves, Vice President of Human Resources. "Our people have many choices on where to work given their talent and the competitive market. With that said, we understand that if we take care of our people, they will take care of our customers. But not only that, it's the right thing to do."
Reeves also notes that Anaconda goes the extra mile to promote a workplace of diversity and inclusion every day. Anaconda's Diversity and Inclusion Committee, composed of cross-functional and multi-leveled employees, actively drives programs, education, and guidelines that translate into practical behaviors that influence how we recruit, retain, and promote diversity.
Anaconda established its headquarters in Austin back in 2011. "Although we now have a presence in Europe and other parts of the U.S., we were founded here in Austin, and we love being a part of the Austin community," says Peter Wang, CEO. "It's an excellent location for us to find talent that matches our skills profiles and value set, and we're in good company with other companies in the data science and machine learning space.
"The Top Workplaces award is about much more than recognition and celebration," said Eric Rubino, CEO of Energage. "Our research also shows that these organizations achieve higher referral rates, lower employee turnover, and double the employee engagement levels. It just goes to show that being intentional about culture delivers bottom-line results."