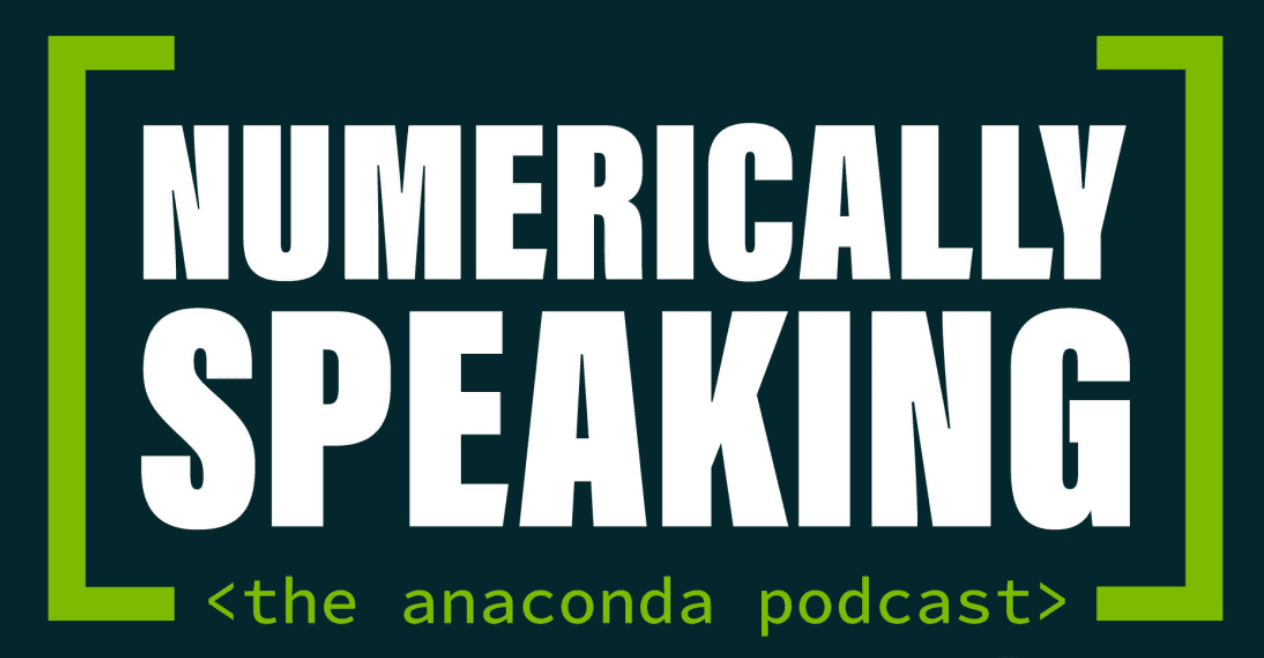 How are data and next-generation computing technologies transforming our world? Who are the inventors, the business leaders, and the rebels and scientists at the heart of the AI revolution? On Numerically Speaking, we dive into data, quantitative computing, and business and entrepreneurship as we speak to creators of cutting-edge open-source tools and look at their impact on research in every domain. We're excited to bring you insights about data, science, and the people that make it all happen.
Episode #0
Jul 18, 2022
Show notes:
In this introductory episode of Numerically Speaking: The Anaconda Podcast, Anaconda CEO Peter Wang provides an overview of what to expect from the show.
Peter will be exploring a variety of topics within the dynamic world of data science, including quantitative computing, business, and entrepreneurship. Guests will include top data science experts as well as creators of cutting-edge open-source tools.
Whether you want to learn about AI, grow your data science career, or simply better understand the numbers and computers that shape our world, this podcast is for you. We're excited to bring you insights about data science and the people that make it happen.
Be sure to subscribe to stay up to date with new episodes.
This episode is brought to you by Anaconda, the world's most popular data science platform. We are committed to increasing data literacy and providing data science technology for a better world. Anaconda is the best way to get started with, deploy, and secure Python data science software.
You can find a human-verified transcript of this episode here.

If you enjoyed today's show, please leave a 5-star review. For more information visit anaconda.com/podcast.