Anaconda Enterprise 5 Introduces Secure Collaboration to Amplify the Impact of Enterprise Data Scientists
2min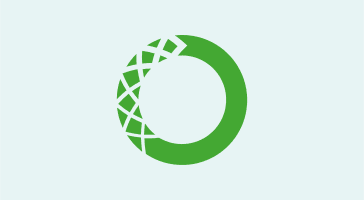 Austin, TX—August 31—Anaconda, the Python data science leader, today introduced Anaconda Enterprise 5 software to help organizations respond to customers and stakeholders faster, deliver strategic insight for rapid decision-making and take advantage of cutting edge machine learning.
Building on the world's most popular Python data science platform with over 4.5 million users, Anaconda Enterprise 5 empowers enterprise IT to amplify the impact of an organization's data science efforts and their models by securely connecting them to all levels of an organization.
With one click, data scientists can now securely deploy live dashboards to executives, Microsoft Excel data sets and charts to business analysts, and REST APIs to software developers. Anaconda Enterprise 5 combines the power of commercially supported open source and Python data science with an IT-friendly, "deploy anywhere" containerized platform with graphical IT operations and monitoring.
"In a world where data scientists are scarce resources, Anaconda Enterprise 5 amplifies their organizational impact by making it easy to quickly and securely deploy their models. The new platform allows users to collaborate using the tools and methods that executives, business analysts and developers already use," said Scott Collison, CEO, Anaconda Inc. "For executives and business analysts, data scientists can deploy rich graphical dashboards and interactive reports. Developers get REST API access. With the security and scale IT organizations demand, Anaconda Enterprise 5 puts Python data science in the hands of those most empowered by it."
Anaconda Enterprise 5 harnesses all the benefits of a vibrant, fast-growing Python open source data science community, while providing the security, governance, scale and IT management that organizations need. Anaconda Enterprise 4 is already deployed at leading organizations world-wide, including GE, Samsung, Ford and HSBC.
"The City of Boston relies on data science to more efficiently allocate resources, provide higher-quality services and protect our residents from risks to their health and safety," said Andrew Therriault, the City's Chief Data Officer. "Since 2016, our Analytics Team has used Anaconda to collaborate on analyses, build predictive models and share the results of our work. We're excited to use the new platform's capabilities to accelerate the creation and deployment of new data science tools and to make our team more productive and beneficial for everyone who lives and works in Boston."
Anaconda Enterprise 5 is available immediately. For more information, contact [email protected].
Anaconda, Inc. backs its enterprise offering with open source indemnification, 24/7 support and a range of consulting services. Anaconda, Inc. was previously known as Continuum Analytics.
About Anaconda, Inc.
With over 4.5 million users, Anaconda is the world's most popular Python data science platform. Anaconda, Inc. continues to lead open source projects like Anaconda, NumPy and SciPy that form the foundation of modern data science. Anaconda's flagship product, Anaconda Enterprise, allows organizations to secure, govern, scale and extend Anaconda to deliver actionable insights that drive businesses and industries forward.
You Might Also Be Interested In