Before we dive into a new decade, we're looking back on all we've accomplished together as a company and as a community in 2019. We're excited to be part of such a vibrant and growing movement, with over 19 million people now using Anaconda worldwide! Our community and staff contributed more than 24,000 packages to anaconda.org this year, and over 450 of you visited us at AnacondaCON. Take a look at our infographic below for more interesting stats from 2019: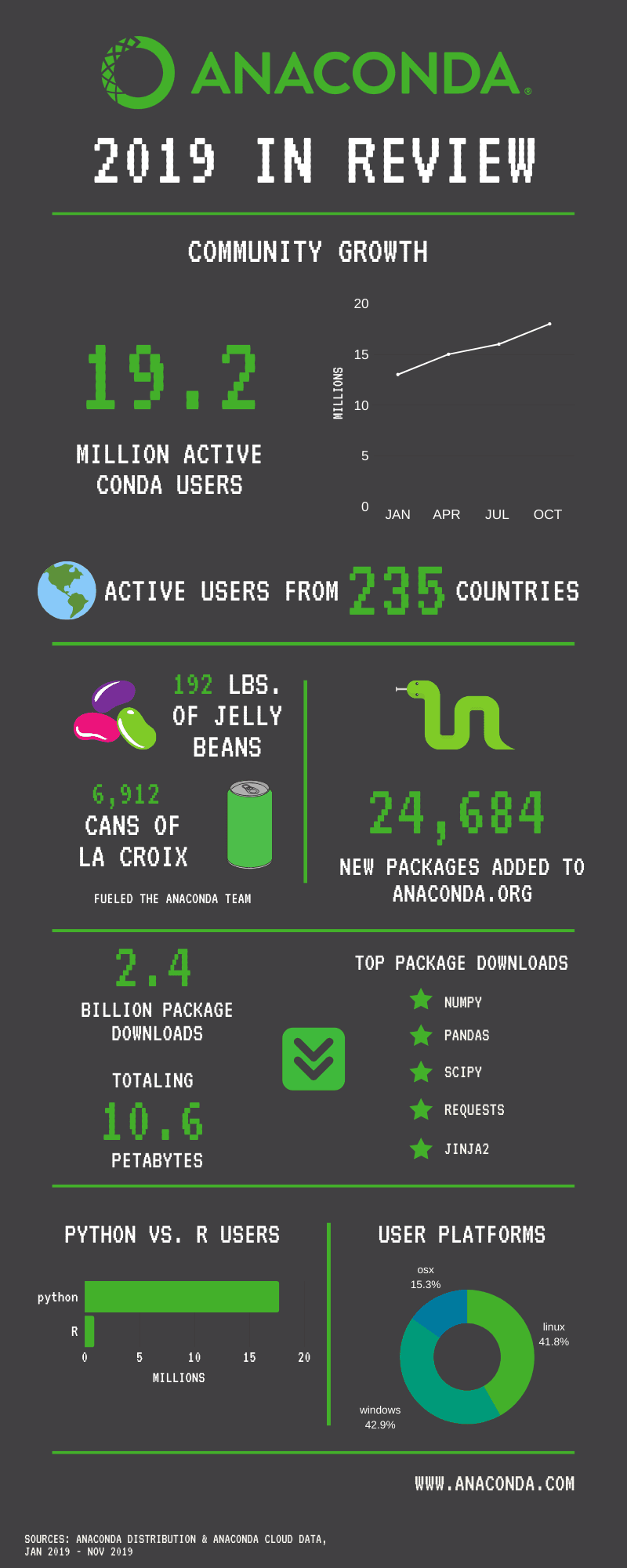 Awards
This year, Anaconda Enterprise gained a spot in Gartner's Magic Quadrant. We earned Gartner's Peer Insights Customers' Choice recognition for Data Science and Machine Learning Platforms and Datanami's Editor's Choice Award for Best Big Data Product or Technology in the Data Science Platform category. We also proudly received a Top Workplaces Award in the home of our headquarters, Austin, TX.
Top Blogs
In case you missed them, the blog posts our community visited most in 2019 are:
Want to get more stats on Anaconda package downloads? Check out the new tool, Condastats, built by one of our in-house data scientists.