Why work at Anaconda?
We're passionate about making Python data science accessible to students, enterprises, and practitioners so they can ask better questions and solve some of the world's toughest challenges. This passion powers our culture and how we support our employees.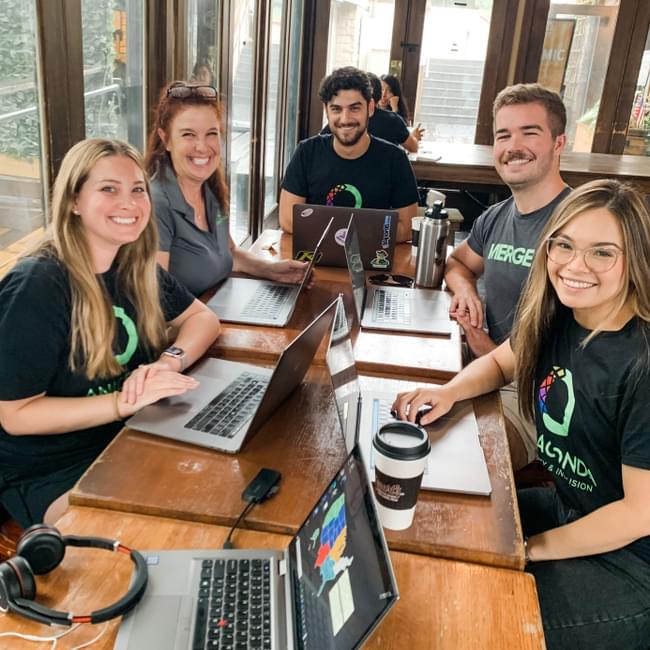 Our values are the guidepost for our company culture and how we operate.
At Anaconda, we take our culture seriously. We don't define culture as having free snacks or a ping pong table, but how we treat one another and collaborate. We're always looking for 'culture adds' to help support and grow what makes us unique.
Our values will tell you a lot about what it's like to work here:
Ability and Humility
Highly competent and capable, while also recognizing that the universe is bigger than you and your view of it.

Empathy and Connection
Understanding that everyone has a unique story. Meeting each person where they are and honoring that diverse contribution make us better.

Innovation and Action
An unrelenting drive to think differently and the tenacity to make it happen.
These values inform how we relate to one another, to our customers, our partners, and our community. Living these values is at the core of what we do, and we want to ensure accountability for them. Annually, we survey our employees to benchmark where we stand on key indicators of success and use our cultural framework as a signal for where we should strive to be as an organization, and act on that feedback.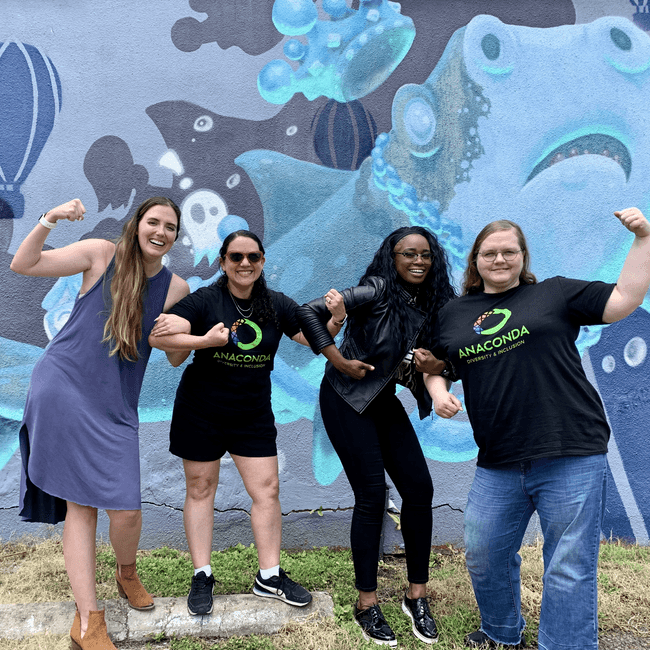 Full-Time Benefits
At Anaconda, we put employees first and want to ensure the security, safety, and wellbeing of our staff. Below are just a few of the benefits you will receive after you join the team. You can view a complete list here.
Medical, dental, vision, HSA, life insurance, and 401(K)* (*based on country)
Competitive stock options
Open vacation policy and monthly company days off known as Snake Days.
100% remote and flexible working policy – we embrace this fully through how we operate as a company.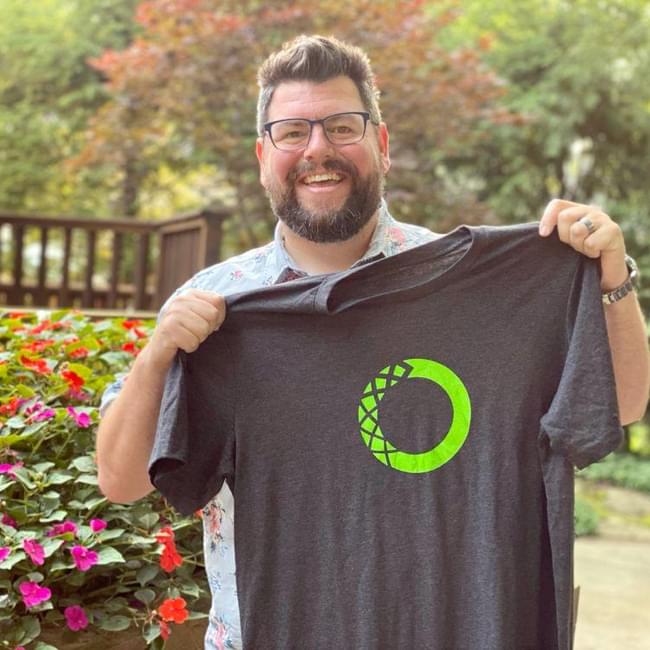 Career Growth
We take pride in ensuring every functional area of the business has an equal opportunity for career progression, and believe it is essential to be transparent about the principles and processes that drive an individual's career movement. We have career mapping tracks for individual contributors and people managers that allow each person to see the steps necessary to reach their next level. Check out what our career mapping looks like for an individual contributor at Anaconda.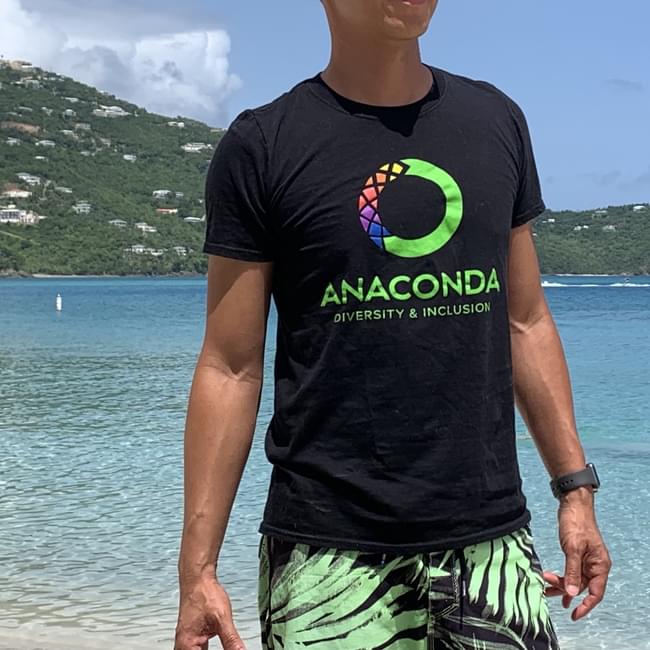 Diversity and Inclusion
Anaconda prioritizes diversity and inclusion in our community and hiring. We're better together, and our differences improve everything we do. Diverse teams get better outcomes, so we don't settle for less when it comes to building them. Our D&I Council is an active group focusing on this issue, but embracing diversity and practicing inclusion is a company-wide priority and our preferred way of working together.
In addition, giving back to the community and providing access to resources for people of all backgrounds is near to our hearts. Below are organizations Anaconda has partnered with. As we continue to evolve and grow, we look forward to expanding this list.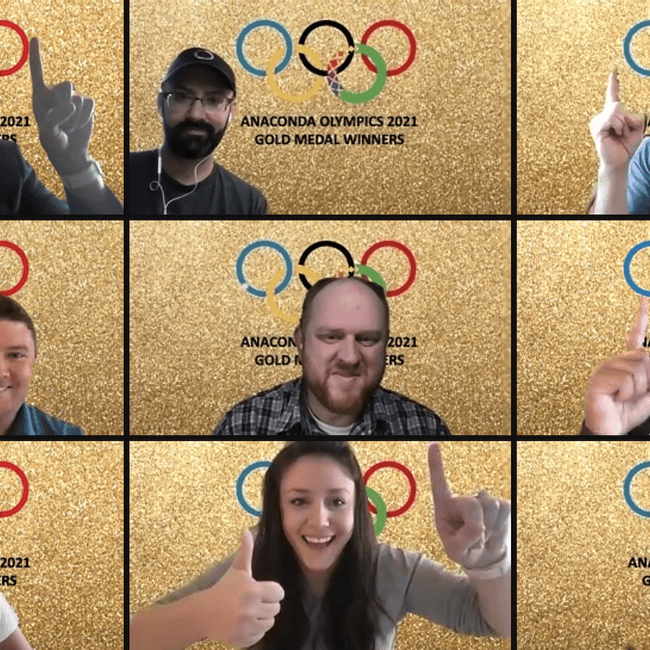 Anaconda 4All internship
Our internship program, Anaconda 4All, brings diverse university students into Anaconda for both technical and non-technical opportunities for work experience. The program provides paid 10-week summer internships to qualified students who come from underrepresented groups, and concludes with a presentation to our executive team. In addition to valuable work experience, Anaconda 4All interns receive coaching on job search tactics, interview practice opportunities, and resume building.
Check out open internship opportunities in the openings section!

Open Positions
Anaconda, Inc. is an Affirmative Action and Equal Opportunity Employer. All qualified applicants will receive consideration for employment without regard to race, color, religion, sex, sexual orientation, gender identity, national origin, or protected veteran status and will not be discriminated against on the basis of disability. If you'd like to view a copy of the company's affirmative action plan or policy statement, please email [email protected] If you are an individual with a disability and would like to request a reasonable accommodation as part of the employment selection process, please contact Human Resources at [email protected]
Hear it from the team
Work at Anaconda is fast-paced, challenging, exciting, and fulfilling. I can't believe how lucky I am to be on a team of people that not only care about the success of what we do, but also about each other's personal success and well-being.
I am continuously blown away by the grace and kindness of my fellow Anacondiacs. Our unparalleled support for one another is truly what allows us to punch above our weight time and time again.