One Platform Powers AI and Data Science
Anaconda's platform empowers individuals and organizations to develop and deploy secure Python solutions, faster.
Open-Source Software Community
Cloud and On Prem
Anaconda Packages and Environments
Challenges
Siloed workflows
Difficult deployments
Security risks
Outcomes
Simplicity
Speed
Security
Open-Source Software Community
Access Anaconda's foundation of community innovation, powered by 35 million global open-source users, makers, and maintainers.
Anaconda Packages and Environments
Unlock the business value of data faster with thousands of multi-platform, multi-language open-source packages, curated and secured by the Python experts.
Build
Develop and train machine learning models, analyze data, and visualize results—with access to on-demand learning modules for upskilling.
Deploy
Centralize collaboration, ease reproducibility, and get one-click deployment to accelerate time from ideation to production, all in one platform.
Secure
Secure your Python supply chain with curated vulnerability and licensing data, license compliance, and user access controls.
Build
Develop myriad Python solutions, from simple dashboards to powerful deep learning applications. Move from idea to production faster than ever with Anaconda's trusted packages, environment management, and workflow tools.
Deploy
Centralize collaboration, ease reproducibility, and enjoy one-click deployment, so you can spend more time tackling your next project and less time dealing with deployment challenges.
Secure
Empower scalable, secure workflows while ensuring governance, security, and compliance. Control risks and gain visibility into Python software usage across your organization.
Secure Your Open-Source Supply Chain
Access curated content to help you implement an OSS governance program for data science, artificial intelligence, and machine learning.
Accelerating Open-Source Innovation in the Enterprise
Over 250K organizations | Over 250 billion packages downloaded
Leaders in finance, banking, and insurance are applying Python and moving to open-source software to establish an edge in competitive markets.
Anaconda provides one-stop access to the best open-source tools across the many disparate use cases common to healthcare.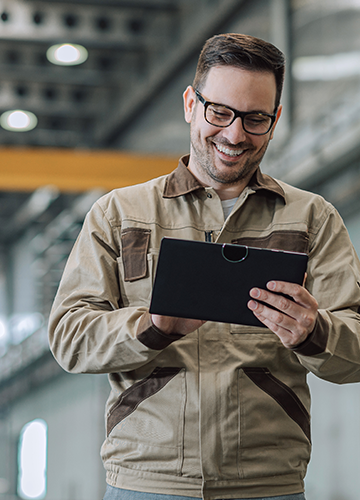 Enterprise practitioners in manufacturing are applying data science and machine learning to tackle some of their most challenging business problems.
Anaconda makes it easy for energy teams to access the latest open-source tools for design optimization, data analysis and visualization, task automation, and more.
Anaconda provides one-stop access to the best open-source tools for use cases that are common to ecommerce.
Often contending with limited data management/AI skills, security threats, and disparate use cases, government teams must ensure technology meets high standards.
More Resources to Support Enterprise Data Science, Machine Learning, and AI
Trusted by 90% of
Fortune 500 Companies