Open Data Science is a Team Sport
2min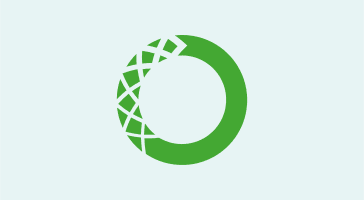 As every March Madness fan knows, athletic talent and coaching are key, but it's how they come together as a unit that determines a team's success. Known for its drama-ridden storylines and endless buzzer beaters, the NCAA's college basketball championship tournaments (both mens and womens) showcase the power of teamwork and dedication. Basketball is a team sport, where the interrelationships of complementary player skills often dictate the game's winner. Everyone must focus and work together for the common good of the team. These same principles hold true for data scientist teams.
Much like basketball, data science requires a team of players in different positions, including business analysts, data scientists, data engineers, DevOps engineers, and more. However, too many data scientists still function in silos, each working with his/her own tools to manage data sets. Working individually doesn't work on the court and it won't work in data science. Data scientists, and their data science equipment, must function together to work as a team. That's where Open Data Science comes in.
With Open Data Science, team members have their positions, but are able to move around the court and play with flexibility, like a basketball team. Everyone can also score in basketball, and similarly with Open Data Science, all team members, from data engineers to domain experts, are encouraged to contribute wherever their skills intersect with with the goals of the project. In fact, according to our recent survey, company decision leaders and data scientists revealed that 69 percent of respondents associate "Open Data Science" with collaboration. No longer just a one-person job, data science is a team sport.
Open Data Science is an inclusive movement that not only encourages data scientists to function as a cohesive unit, but also embraces open source tools, so they can work together more easily in a connected ecosystem. Instead of pigeonholing data scientists into using a single language or set of tools, Open Data Science facilitates collaboration and enables data science teams to reap the benefits of all available technologies. Open Data Science brings innovation from every community together, making the latest information readily available to all. Collaboration helps enterprises harness their data faster and extract more value—so, don't drop the ball with your organization's data science strategy. Make it a true team effort.
Learn more about the Five Dysfunctions of a Data Science team in slides from my latest webinar below, or download the slides here.