AnacondaCON 2019 Day 2 Recap: AI in Medicine, Cataloging the Contents of Stars, and More!
2min
What You Missed at AnacondaCON Day 2
We're back with a recap of Day 2 of our annual AnacondaCON. (In case you missed it, you can read our Day 1 recap here). Things started off on an exciting note with an Opening Keynote by Scott Collison, CEO of Anaconda, announcing the new PyCharm for Anaconda.
This new partnership will bring JetBrains' Integrated Development Environment (IDE) and notebook capabilities into Anaconda Enterprise, empowering Python developers and data scientists with tight integration and optimized workflows.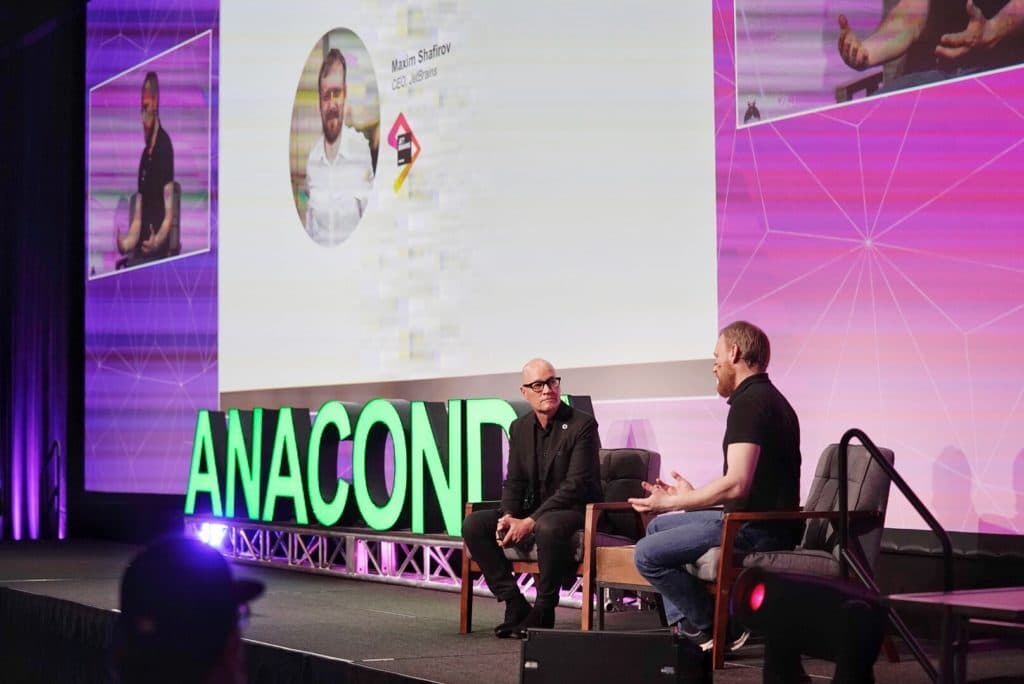 Collison invited Maxim Shafirov, CEO at JetBrains, onstage to talk about the collaboration between the two industry-leading companies. (It was especially cool to see Shafirov coding right there in front of hundreds of attendees without breaking a sweat.)
After the Opening Session, attendees could choose from more than 20 different talks across three tracks — Data Science for Enterprise, Open Source Technology, and Artificial Intelligence and Machine Learning. Here are just a few of the highlights:
The Future of AI in Medicine — Bethany Doran, CEO/Founder of Lumas Health As data scientists explore AI's vast potential for improving patient care and clinical outcomes, they must also grapple with profound ethical dilemmas. Using a compelling example about heart transplant decisions, Doran spoke passionately about the difficulties of avoiding biases — and how decisions about which data sets to include in training a model can dramatically influence outcomes, with life-or-death consequences.
How RAPIDS Uses An Open-source Stack With GPUs For CI/CD — Mike Wendt, Engineering Manager at NVIDIA Wendt highlighted gpuCI, the new CI/CD solution developed by the NVIDIA RAPIDS team, which allows much faster and more scalable builds, as well as the ability to convert jobs to user configuration as code. Other capabilities include add artifact collection, enabling builds to handle errors more easily, and more for the future.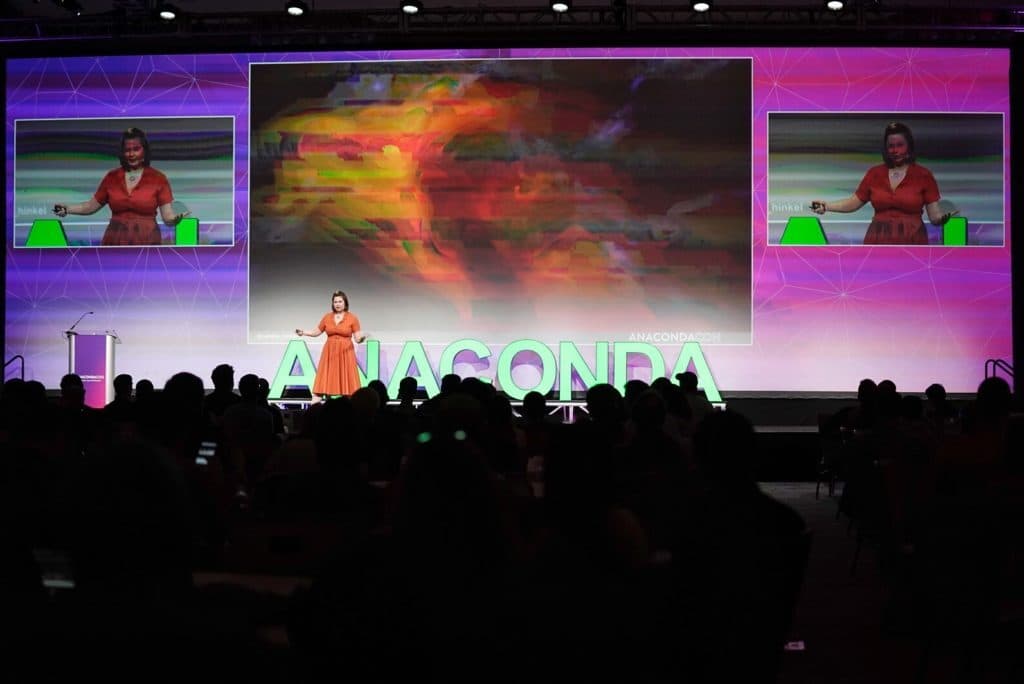 Midday Keynote: Stars and Their Elemental Connection to Everything— Natalie Hinkel, Planetary Astrophysicist at Southwest Research Institute Seems like everyone at AnacondaCON packed into the lunch-time keynote to hear Hinkel talk about how she created the largest database of element abundances for nearby stars — the Hypatia Catalog, with a backend written in Python. The only multidimensional database in astronomy, the Hypatia Catalog comprises more than 171 datasets about the specific elements in 6,156 stars. Hinkel discussed how she and other scientists can leverage the catalog and machine learning to investigate everything from the history of how galaxies form to the interiors of orbiting exoplanets and more.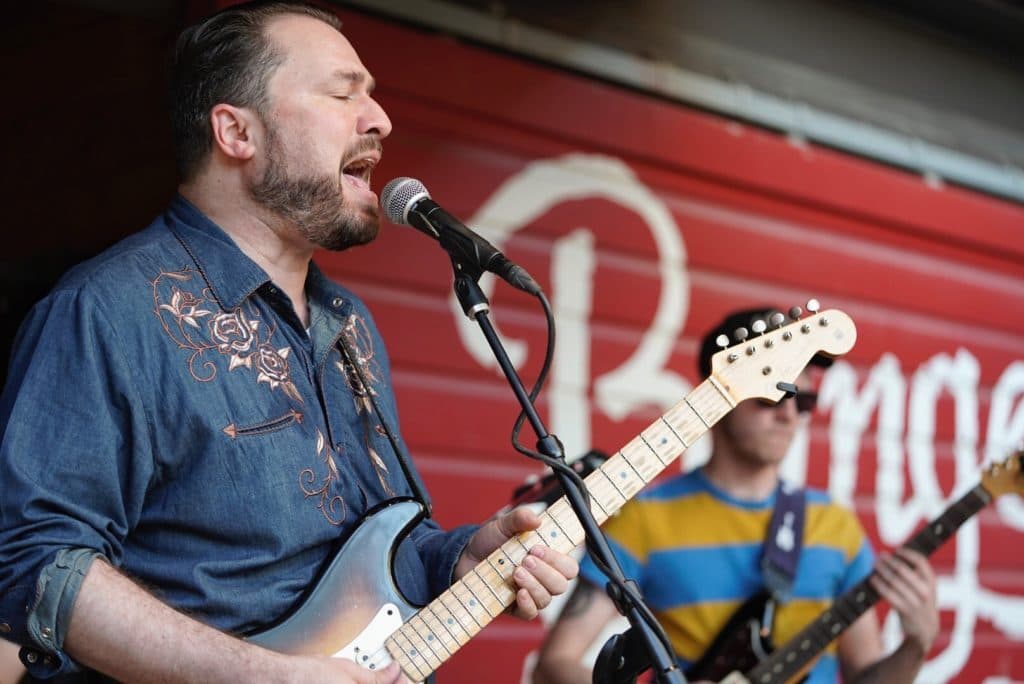 We wrapped up the day with music, craft beer and a hearty variety of BBQ straight from the smokehouse at the AnacondaCON Carne Party at Banger's (a local Austin favorite on popular Rainey Street).
Today's the final day of AnacondaCON and we're looking forward to Keynote Sessions with Joshua Patterson, Director of AI Infrastructure at NVIDIA, and Francois Chollet, ML and AI Software Engineer at Google. (Chollet is also the father of the Keras open-source neural network library.) Talks continue throughout the day, wrapping up with a Closing Keynote presented by Peter Wang, CTO and Co-Founder of Anaconda.
We'll be back on Monday with a recap of the final sessions. Have a great weekend!