Thank you for downloading!
Didn't download? Go here to download your version. For installation assistance, refer to Troubleshooting.
Check out these helpful resources to get started quickly with Anaconda Distribution.
Just getting started? Learn Python basics in 3 hours
After a few hours with Anaconda's experts, you will:
Know how to read and write Python code
Solve real-world problems with loops and functions
Create your own objects and functions, and more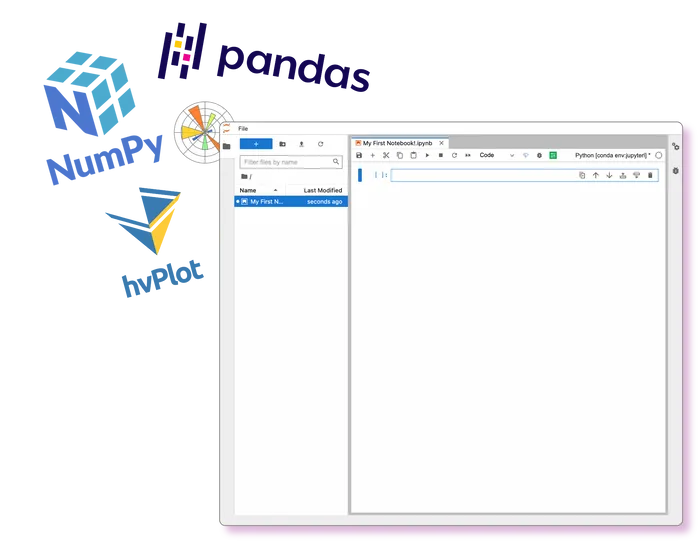 Code anytime, anywhere
Introducing Anaconda Notebooks, a cloud-hosted notebook service that runs on any browser! Ready-to-code Anaconda environments. Hundreds of data science packages. Super snappy SSD storage. Native environment management. Preloaded extensions and sample notebooks. No configuration required — start coding from any modern web browser today.
One monthly subscription = Data science skills for life