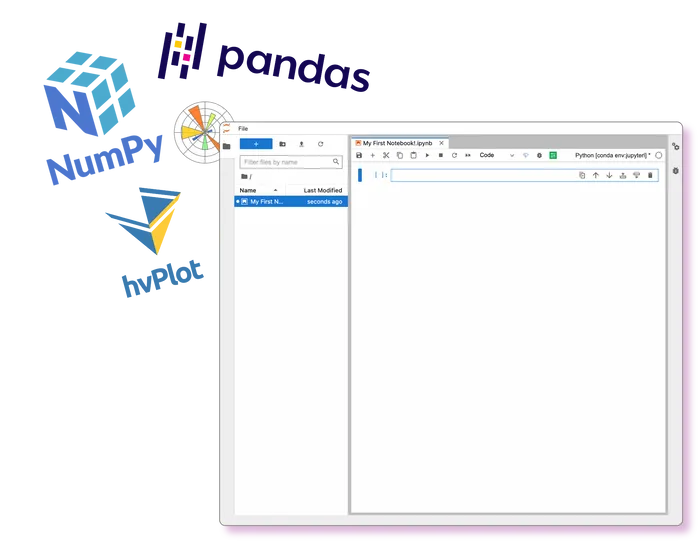 Cloud-Hosted Notebooks
Anaconda Notebooks offers a cloud-hosted notebook service with a fully loaded and ready-to-code interactive development environment. Runs on any browser, any system. 100% installation and configuration free.
Interactive Development Environment
Start coding immediately with hundreds of the most popular data science and machine learning packages. Practice your data science skills and develop Python-based applications. Securely store your projects with cloud-hosted SSD storage.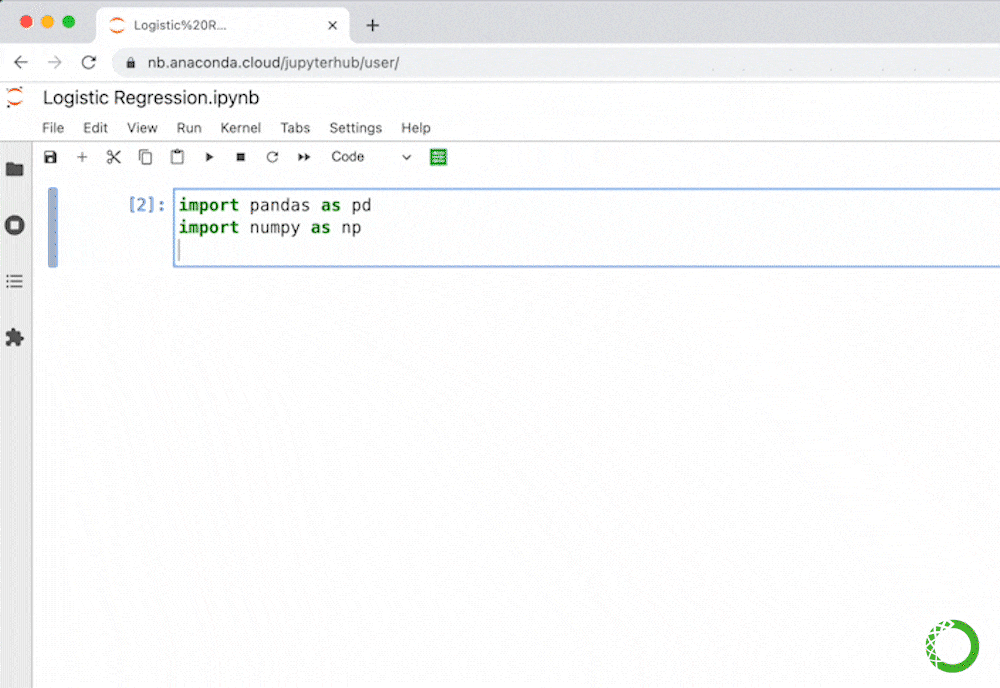 Self-Paced Courses
Learn the most foundational data science concepts, step by step. Anaconda Learning is where you can learn all the best practices, tips, and tricks in Python and attain foundational data science knowledge directly from Anaconda.
Code Alongside the Experts
Take an active role in your learning journey. With Picture-in-Picture support, use your cloud-hosted notebook to code right alongside data science experts and test your knowledge.
ANACONDA NOTEBOOKS + ANACONDA LEARNING
Anaconda now offers cloud-hosted notebooks and on-demand data science training designed to help anyone, anywhere jumpstart their data science journey in the cloud.
Access these features at any Anaconda subscription level
Anaconda Notebooks
Cloud-hosted JupyterLab instance
Ready-to-code Anaconda environments
Hundreds of packages preloaded: NumPy, Pandas, Matplotlib, SQLite, Bokeh, Holoviews, Seaborn, Panel, and more
Native conda package and environment management
Fast, backed-up, persistent storage
Anaconda Learning
Access on-demand, self-paced modular courses
Code with experts side by side with Anaconda Notebooks
Challenge your practical knowledge
Share your achievements on LinkedIn